High Quality Prints Now Available by post
- - - - - - -
Please Do Not Print My pictures out from the web
For as little as

8 euro you can buy a high quality inkjet print A4 size (275mm x 200mm approx) of my pictures* featured on this website. Photographic high quality A4 inkjet prints on glossy paper of sprint finishes are

12 euro each.
Many Pictures never get Posted
Most weeks I take about 300 pictures at a race about 50 get posted on the web, it may be less in future. There may be pictures that you would like to have. These can now be printed for you.
Can You Get the Pictures Files sent to you?
No, I do not send files to people just in printed form.
How to Order Prints
There are two ways you can order prints.
1. At the Race / Event
When you see me

at a race / event, I generally have a few folders with pictures of recent races I've been at and you can order a copy of the from me there. I can even print out some HQ inkjet copies on the day in the car. I may also have some ready printed inkjet prints of recent races that you can buy for from a little as

8 euro each.
2. From the Web
If you see a picture you want a copy of - you need to send me your name and address the file name of it <See How Below> and the type of print you want. Pictures can be posted out to you (

2 euro P&P) Details and Order Form Here PDF file Adobe Acrobat Reader required to view
Please Note: This offer only applies to pictures taken by Peter Purfield. This is a trial offer for a limited period only. These prices and are subject to change without notice.
Sample of Quality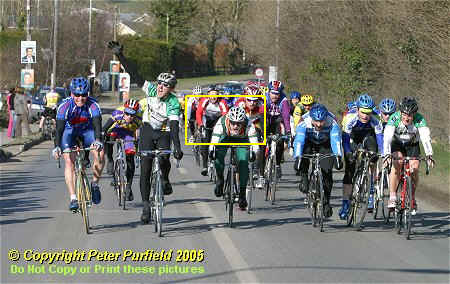 Sample Full Picture on website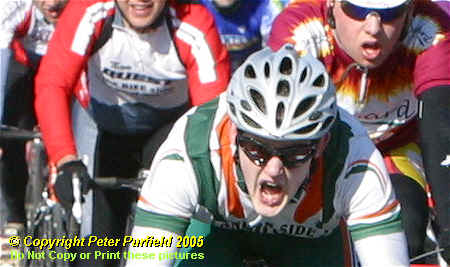 Small part of original picture at actual size
How to get the file name: While browsing the pictures in Internet Explorer just click the right mouse button and click on Properties. A Properties Box should pop up, on the General Tab you will see the file name at the top, it ends with .jpg
(i.e. ~~~~/02042113.jpg or ~~~~/04iyc-06.jpg)
* = Pictures taken by Peter Purfield only, subject of quality of original file
If you have any queries relating to ordering prints you can Email Here or Telephone Peter at (01) 8375096
Copyright
All pictures produced by Peter Purfield in printed or web file format are copyright and are not to be published or duplicated in any form without written permission.
The prices quoted here for the purchase of pictures is for personal use only, under no circumstances are these pictures to be used for commercial use.