| | | |
| --- | --- | --- |
| Peter Purfield's Cycling Gallery 2003 | Faces of Irish Cycling | |
CI's Athen's Selection Criteria
ALSAA Complex, Dublin - 4th January 2004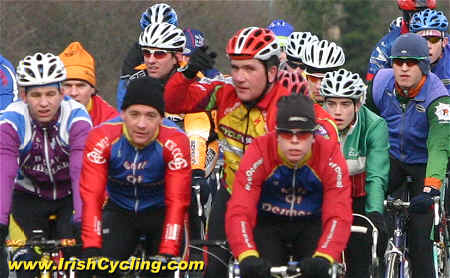 One of the training groups on the North Road, Ashbourne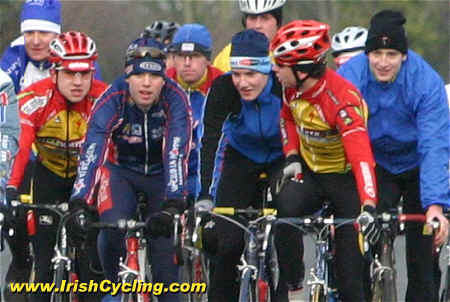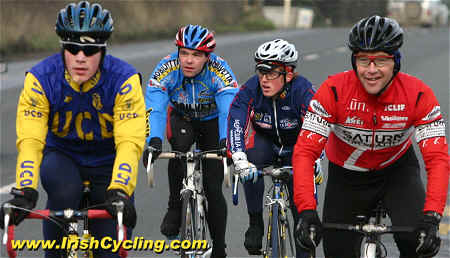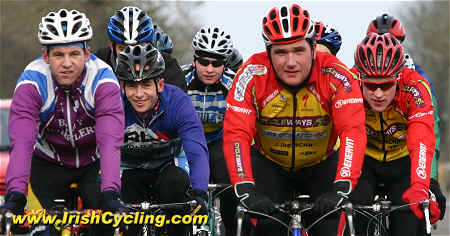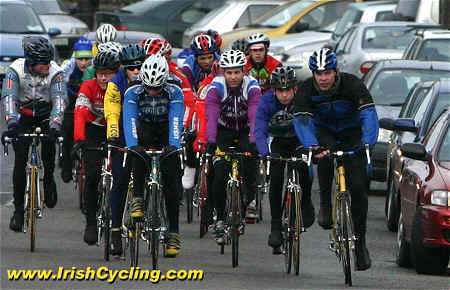 ---------------------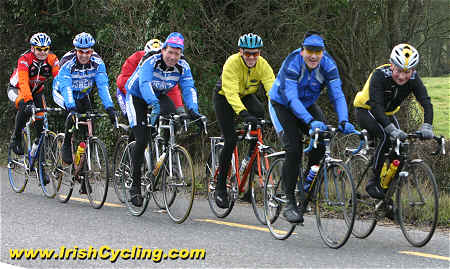 This group was also seen on the North Road heading for Slane
----------------------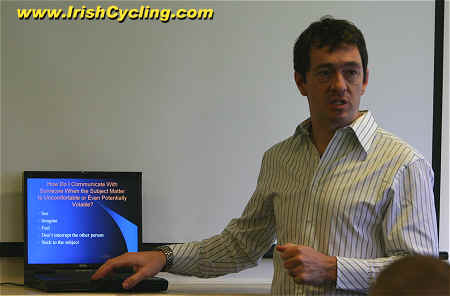 Chris Boardman talks at the Managers and officials meeting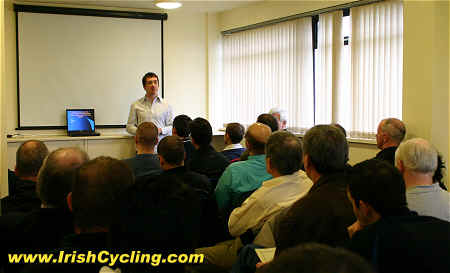 -------------------------
Some of the speakers at the main meeting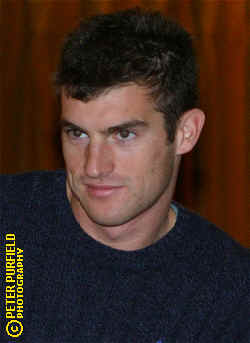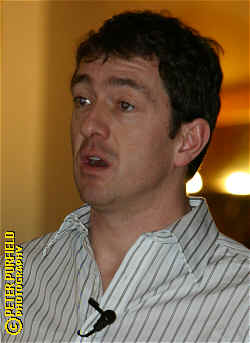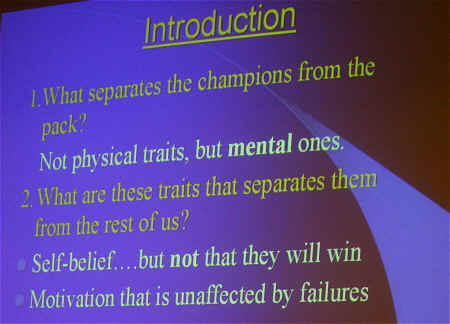 Some slides from Chris Boardman's presentation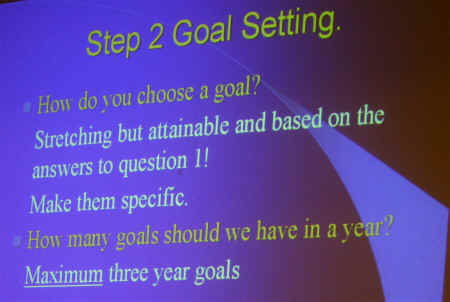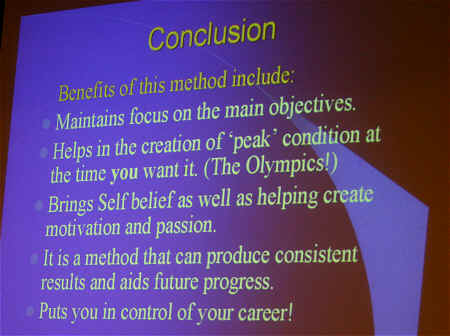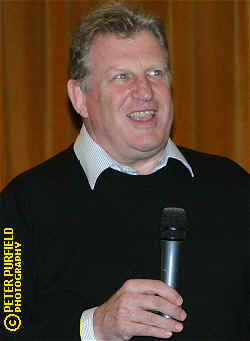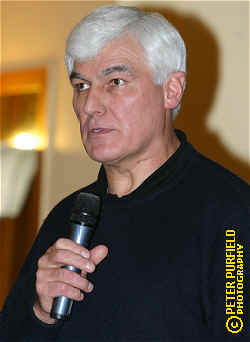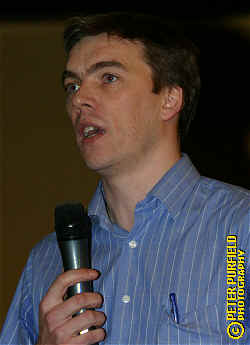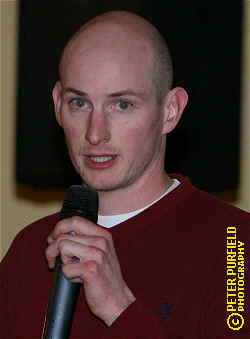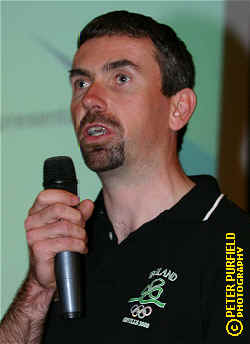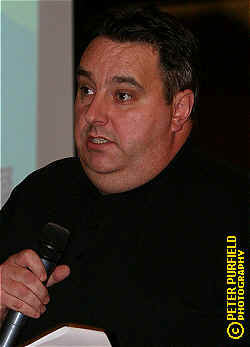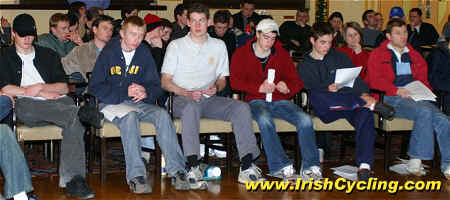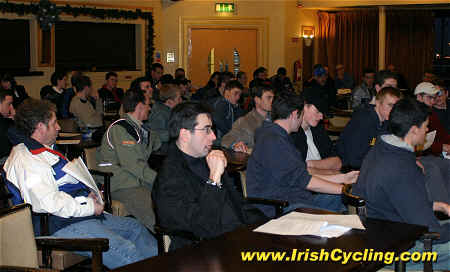 International team seminar a success.
Cycling Irelandís high performance meeting at the ALSAA Club, Dublin airport proved to be a great success with 84 prospective athletes, managers, mechanics and masseurs attending the day-long seminar.
The day began with an early morning training spin that was well attended, and encouragingly included a large number of juniors. A series of meetings for potential managers, mechanics and masseurs was also held on Sunday morning. That afternoon workshops were presented by World Rowing Champion Sam Lynch and Olympic and World Cycling Champion Chris Boardman.
The high performance commission also issued provisional selection criteria and competition schedules for the Olympic games and 2004 international season.
To Gallery Index - To Homepage All pictures are © Peter Purfield 2003