| | | |
| --- | --- | --- |
| Jerome Rafferty's Cycling Gallery | Faces of Irish Cycling | |
Tour of Ulster Stage 1
Pictures submitted by Jerome Rafferty
<Stage 1> <Stage 2> <Time Trial> <Stage 4>
TOUR OF ULSTER REPORT: By Jim Trainor May 5
On Saturday's opening 60 miles stage from Newry to Downpatrick the vital move came on the category one climb of the Spelga Pass when 15 riders went away.
Robbie Bryson (Phoenix) led over the Vredstein King of the Hills prime and on the descent the large group pulled clear and by the primes at Killough and Ardglass, both taken by Paul Griffin (GSM Racing), their lead had grown to over 2 minutes.
Over the final 20 miles the 100-strong chasing bunch, with last year's winner Phil Cassidy (Cycleways) doing much of the work, eat into the lead which was down to 54 seconds at the finish where Martin O'Loughlin (Carrick Cidona) got a 2 second gap on the hilly finishing straignt up to the Down County Museum. Griffin was second but had the consolation prize of the climbers's jersey.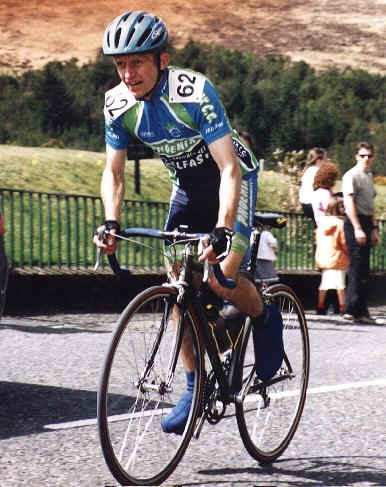 R. Bryson (Phoenix) first over Spelga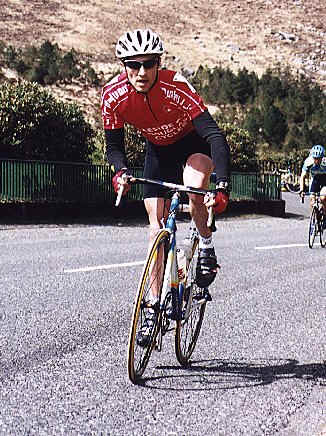 J. Barry (Cork) second over Spelga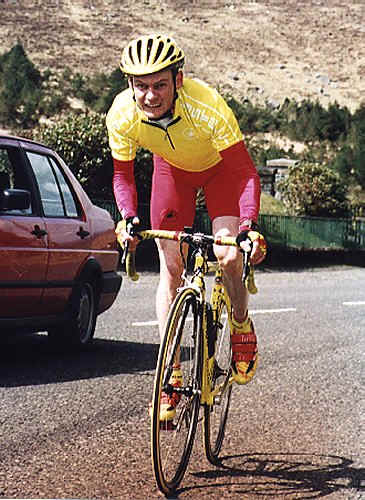 P. Griffin (GSM) third over Spelga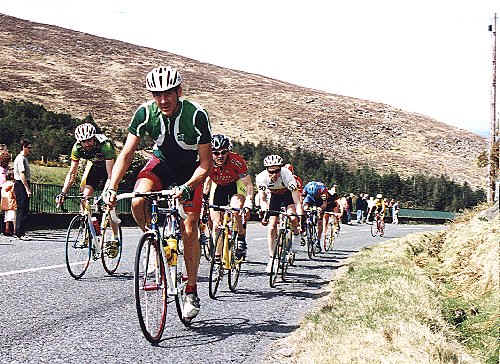 Chasing Group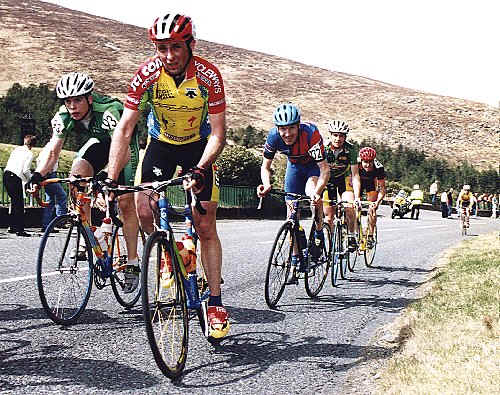 Another Chasing Group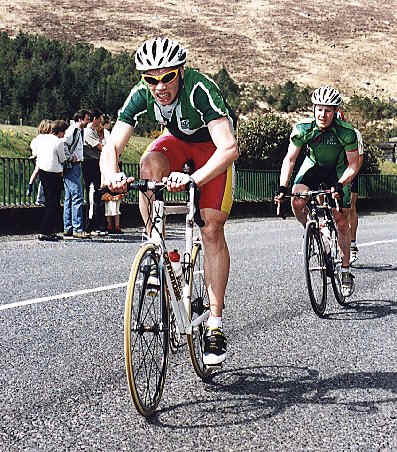 Keith Gallagher (UCF TEAM)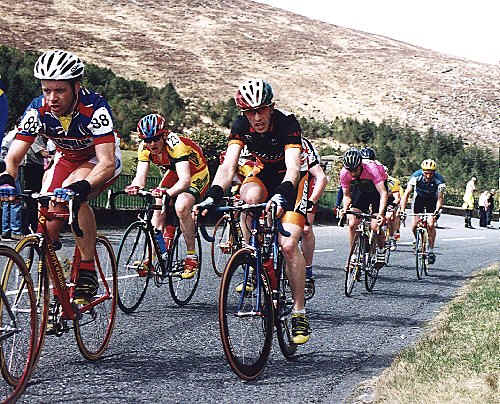 More chasers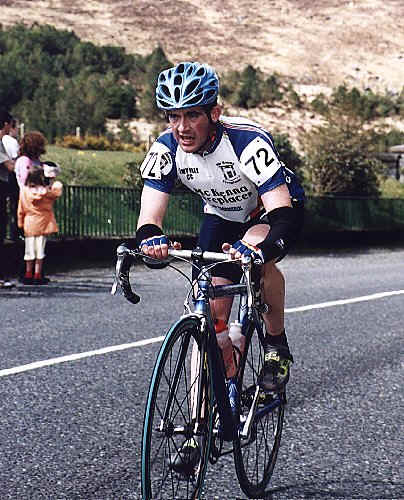 Jonathan Gormely (Mc Kenna Fireplaces)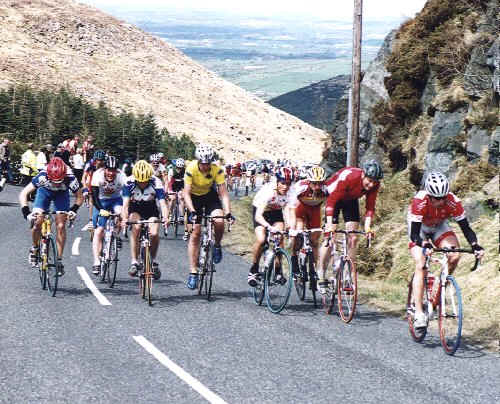 The Bunch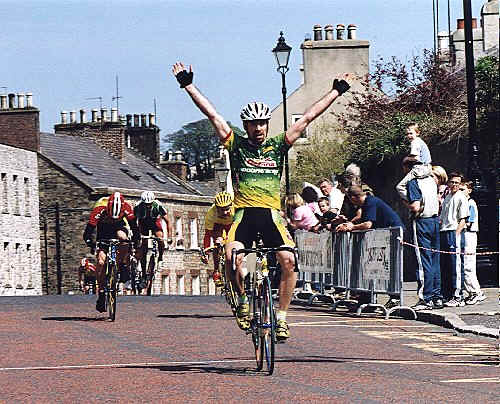 Stage winner Martin O Loughlin (Cidona Carrick Whs)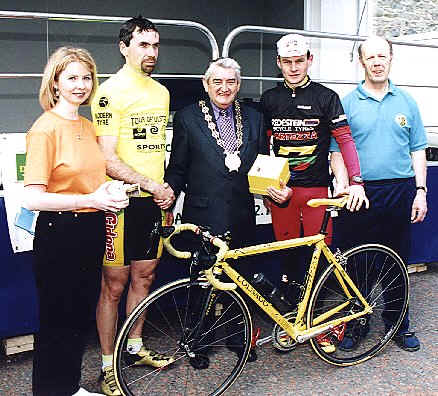 Prize Presentation
TOUR OF ULSTER RESULTS:
Stage 1, Newry - Downpatrick, 60m.: 1, Martin O'Loughlin (Carrick Cidona) 2.27.54; 2, P. Griffin (GSM Racing) at 2 secs.; 3, E. Moriarty (Cycleways); 4, B. Doherty (Ulster Cycling Federation); 5, R. Clarke (Classic Walls n.c.b.i.; 6, P. Moriarty (Dublin Skip); 7, E. O'Donoghue (Carrick Cidona); 8, P. Finnegan (Cycleways); 9, C. McGuinness (Naas); 10, D. Gardiner (Apollo CRT), all same time.
<Stage 1> <Stage 2> <Time Trial> <Stage 4>
Return to Gallery Index - To Homepage All pictures are © Jerome Rafferty 2001