| | | |
| --- | --- | --- |
| Peter Purfields Cycling Gallery 2003 | Faces of Irish Cycling | |
Dunboyne 3 Day 2003
Stage 1 Dunboyne 3 Day, Summerhill Circuit - 31st May 2003
Other stages - Stage 1 Stage 3 Stage 4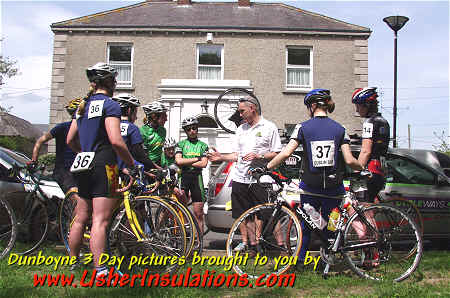 Brian Connaughton talks with the women before the start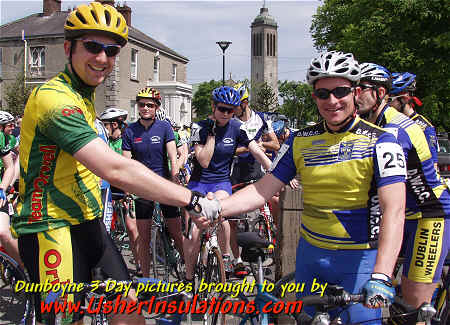 What's this a bit of collusion between the Orwell and Dublin Wheelers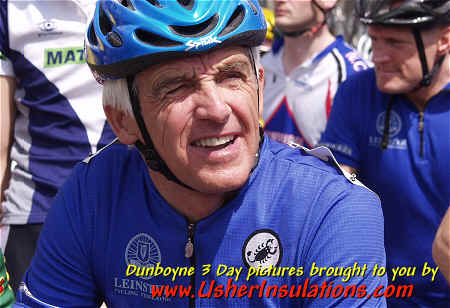 Sean Lally looking younger than ever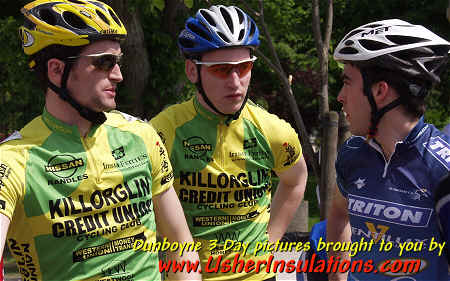 Strong presence from Kerry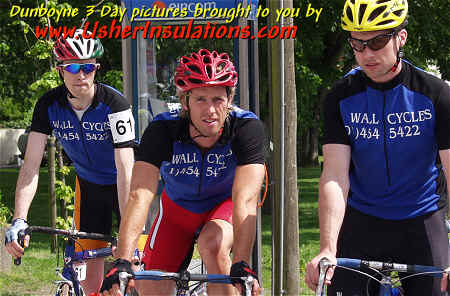 Leinster Team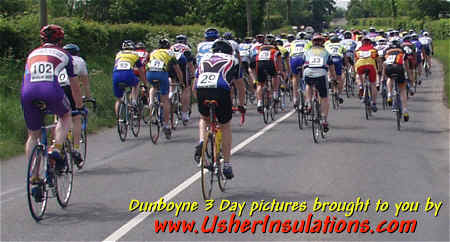 And their off - keep an eye on 102 at the back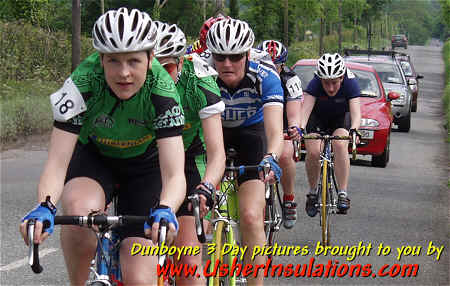 The Women got a few minutes head start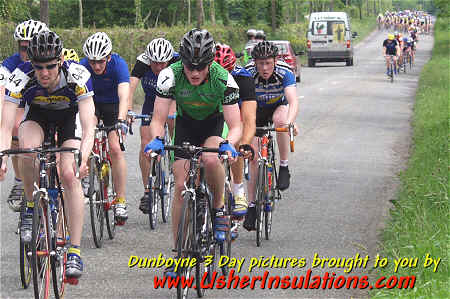 After only 5 miles riders on the attack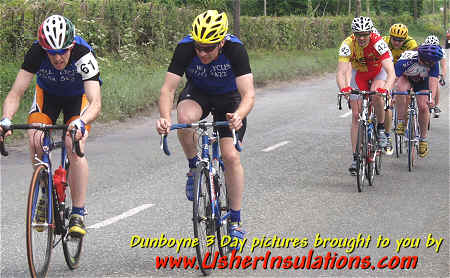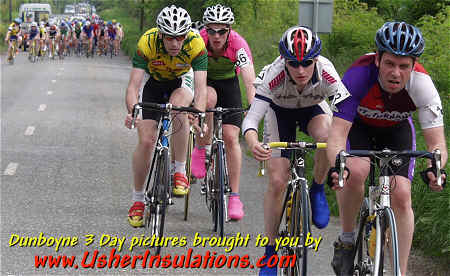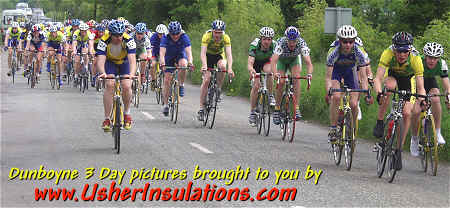 Main bunch at 5 miles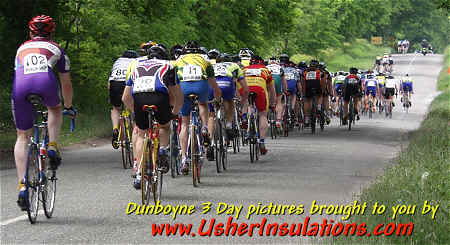 Hmmm 102 at the back!!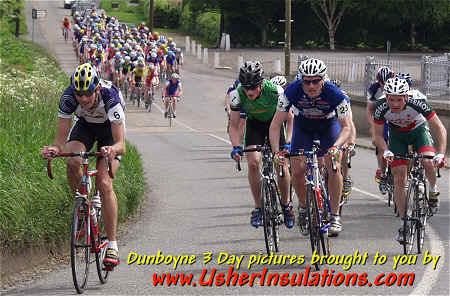 Starting the Summerhill circuit - ladies still away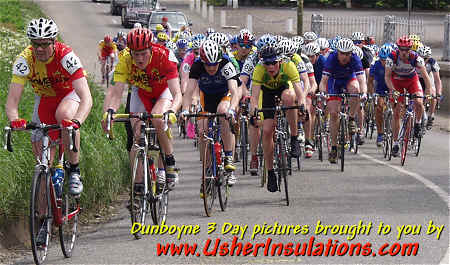 Main bunch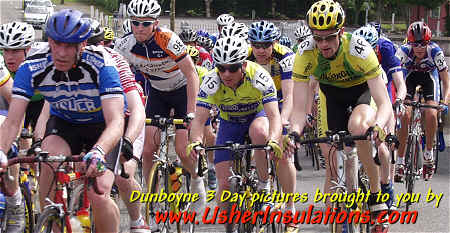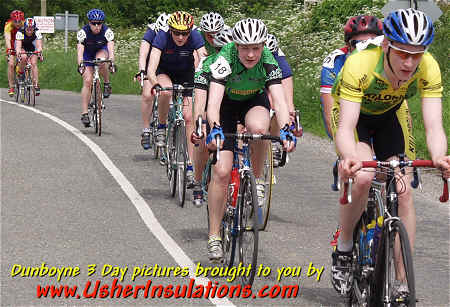 One of the Concannons is first to join up with the leading ladies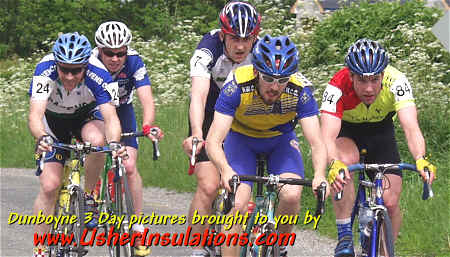 Another chase group soon to join the leaders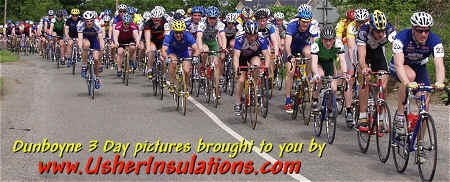 The main bunch about 25 seconds behind at 20 miles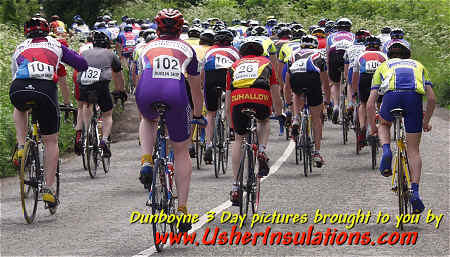 Oh its 102 at the back!!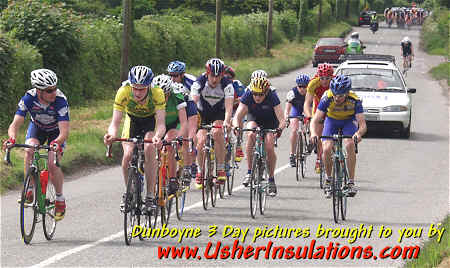 The leading group has about 30 seconds now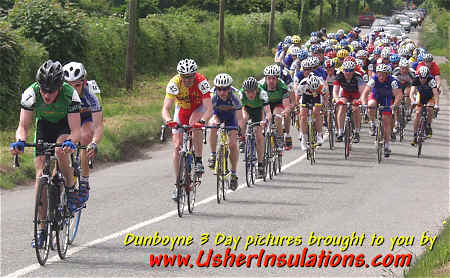 The main bunch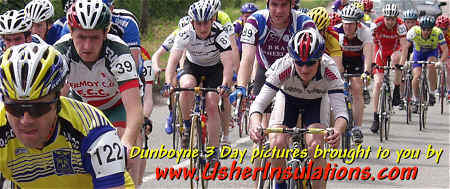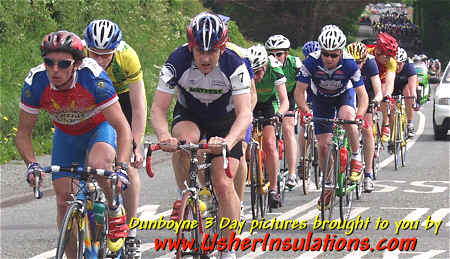 Leaders at 25 miles about to be caught by another group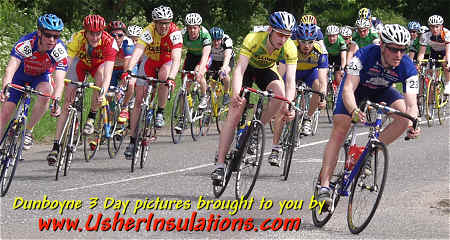 More riders join the leading group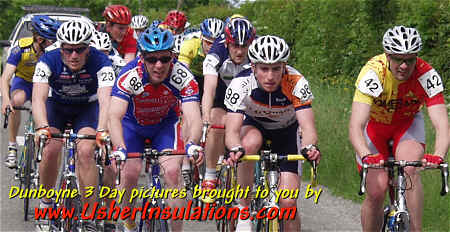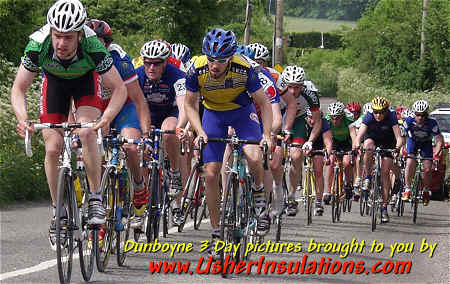 Leaders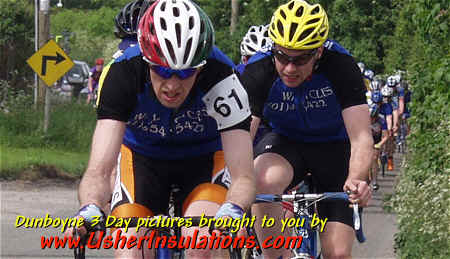 Bunch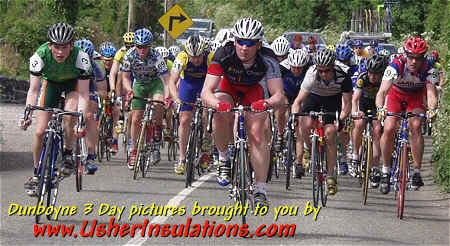 Bunch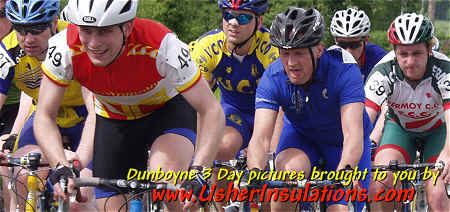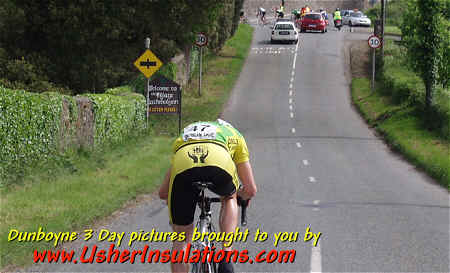 Theo Hardwick tries to cross the gap

Leaders hang out there with only a 30 second gap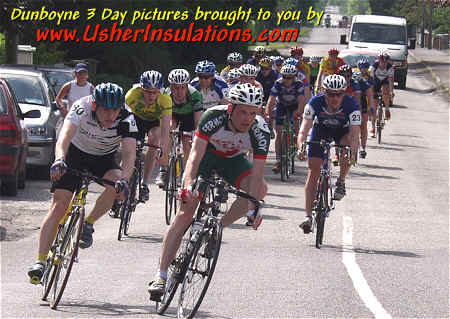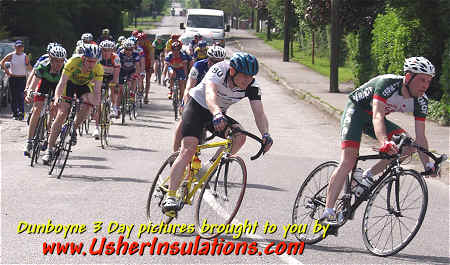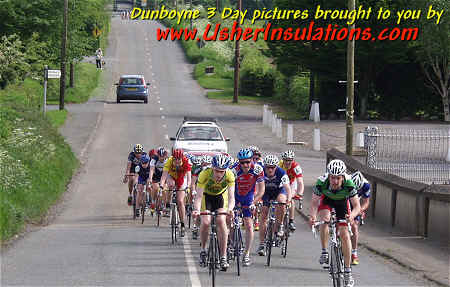 The gap opens to a minute now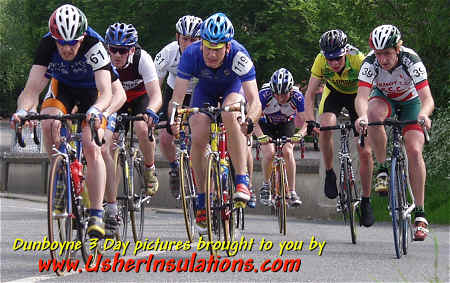 Another chase group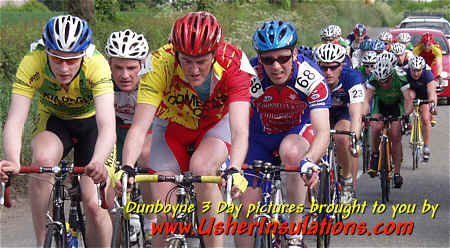 Back to the leaders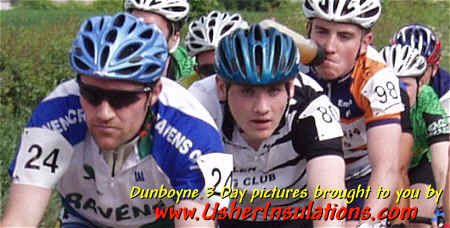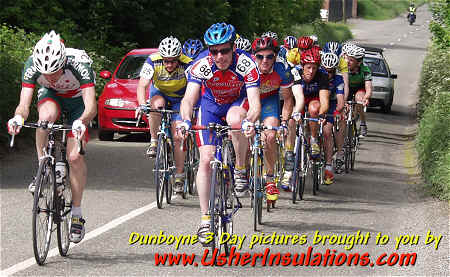 The leaders now ahead by 1'40"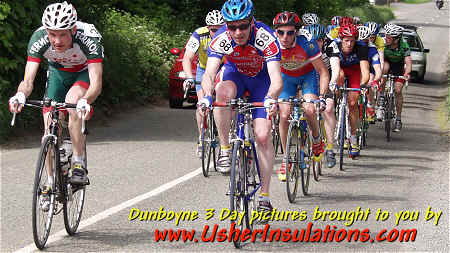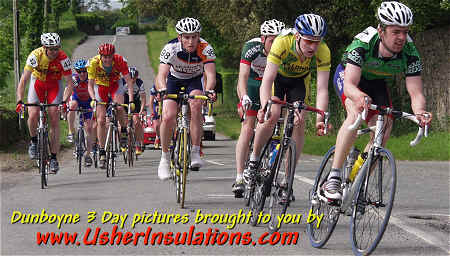 The leaders at 40 miles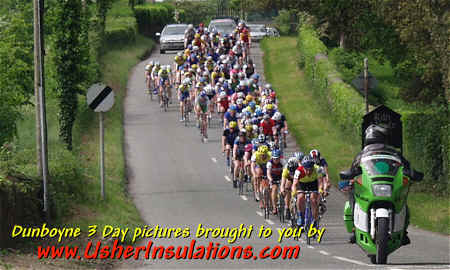 The bunch 1'40" behind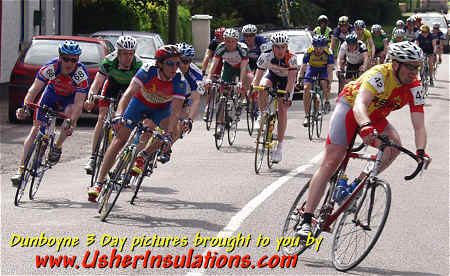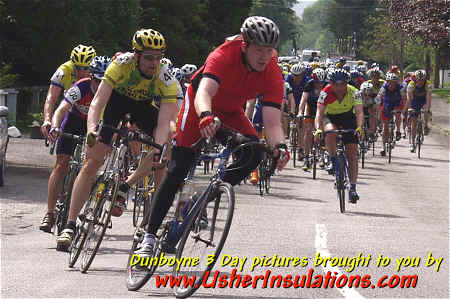 Karl Donnelly back on the bike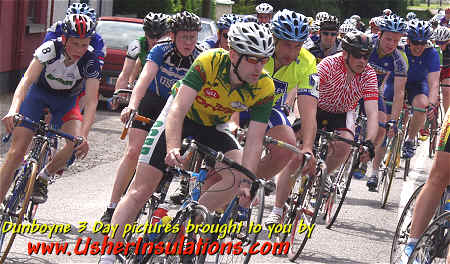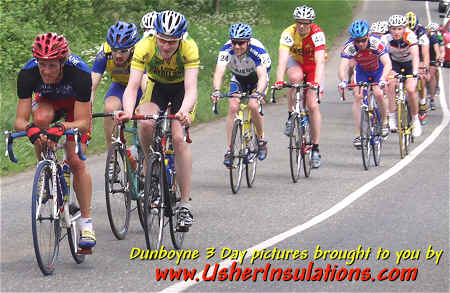 Looks like Joe Magill has switched into PRO mode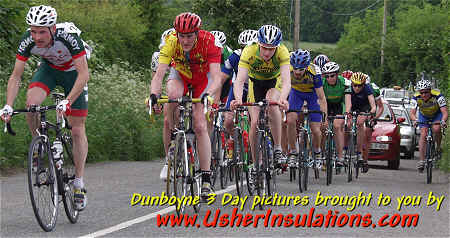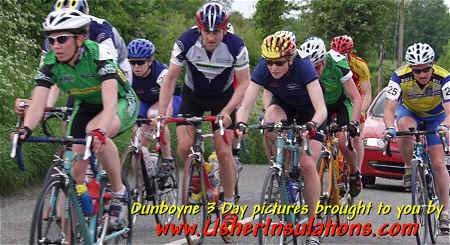 Still a good number of women in the breakaway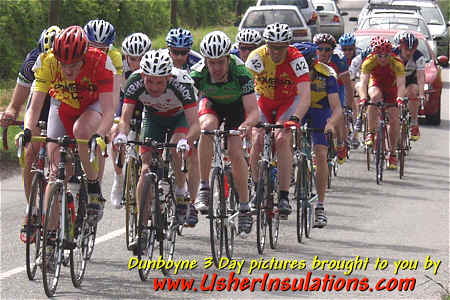 The leaders still have 1'40" lead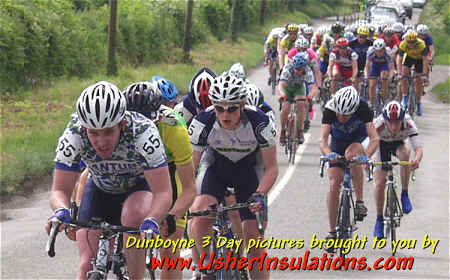 The bunch with 15 miles to go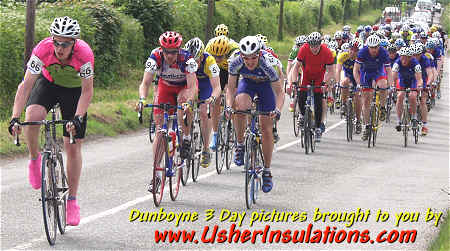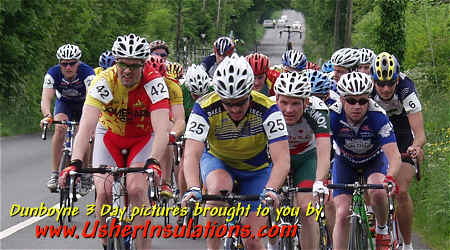 The leaders now only 10 miles to go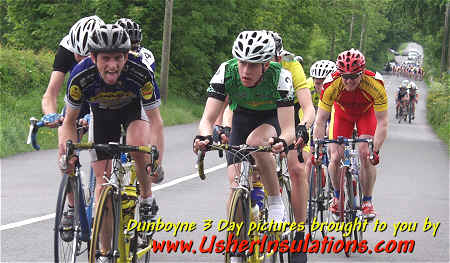 New case group 1'30" behind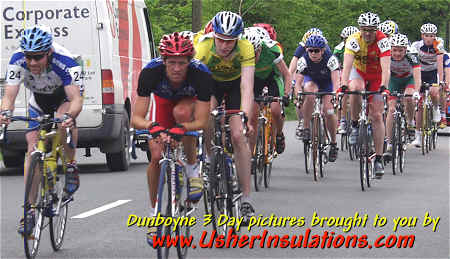 Pro Joe leads on the run into the finish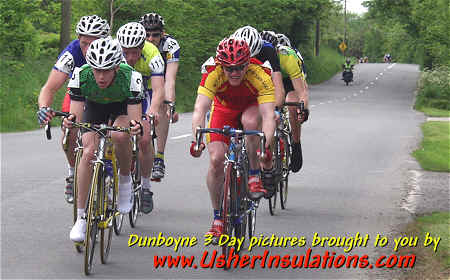 Chasers closing to 1'25"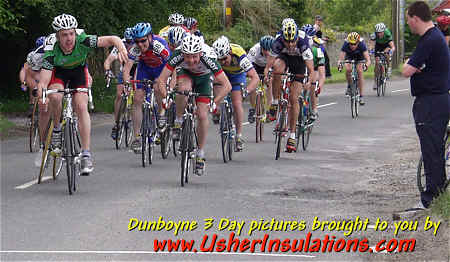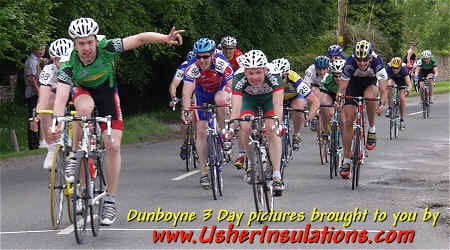 A win for Fraser Duncan Irish Junior Team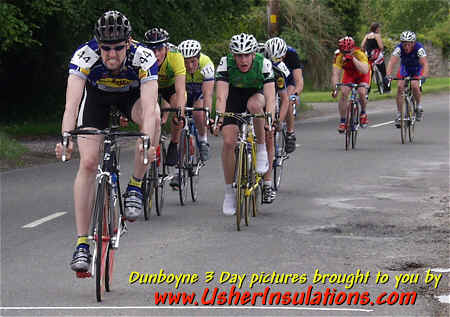 Chasing group finishing around a minute behind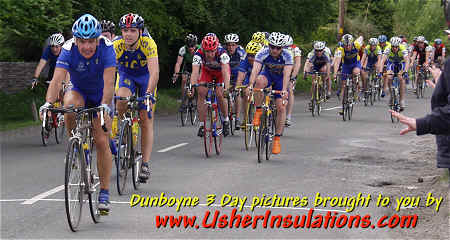 Sean Lally leads in the main bunch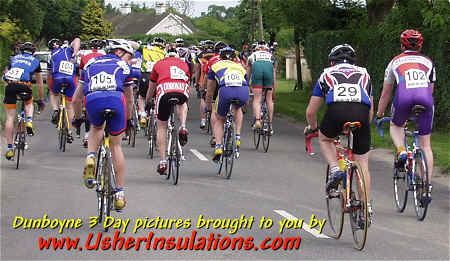 And number 102 finishing is his usual position
Other stages - Stage 1 Stage 3 Stage 4
Return to Gallery Index - To Homepage All pictures are © Peter Purfield 2003